products information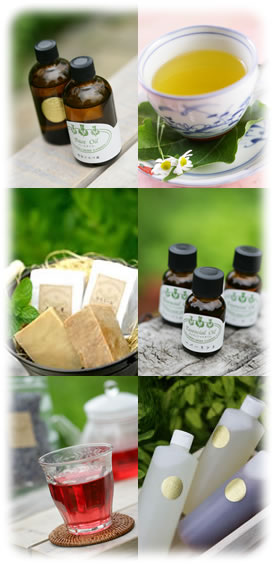 Natural nature is the four plant growing seasons, spring, summer, fall and winter. As spring brings buds, summer brings blossoms, fall brings harvest and winter brings rest. Let us not forget this is the natural cycle of plant life in nature.
- Jojoba Oil and Rose Water : Our high quality Jojoba oil is an active ingredient that is formulated into our skin care, hair care and body care products. Our hydrating Rose water is used to help with aging skin, dry skin and other skin aliments.
- Essential Oil : Our high quality essential oil is an effective room fresher with its pleasant scent.
- Herbal Shampoo : Natural Herbal shampoo free of synthetic additives. Only nature's best for your hair.
- Herbal Tea : We manufacture a variety of herbal teas that will stimulate your palette and change your mind regarding herbal tea. A delightful natural beverage, that is healthy for you and wonderful to enjoy every day.
- Herbal Cosmetics : We produce a variety of natural herbal cosmetics which are good for the skin with formula of natural ingredients that women enjoy using daily to pamper themselves.
- Yuzu essential oils : Our 100% pure essential oil made from chemical-free Yuze from Hyogo Prefecture. Enjoy the fresh Yuzu scent everywhere you go.
- Yuzu herbal creams : Our Yuzu Cream is formulated with Jojoba Oil, Shea Butter and natural Bees wax. Use to moisturize lips, hands and dry body parts. After applying cream on face, apply sunblock cream to protect face from sun burns.
- Yuzu soaps : Our natural Yuzu soap has a gentle Yuzu scent and can be used on face and body. Your face will feel fresh and relaxed after using as a facial wash.
- Yuzu shampoos : Formulated from our natural soap ingredients with the fragrance of Yuzu.Our chemical free grown Yuzu comes from Hygo Prefecture. After shampooing your hair and scalp will feel refreshed without the dryness usually felt from regular soaps.
Kodera Herb Garden is an OEM product provider, supplying other producers with dry herbal powders and herbal by-products. Our company is equipped with an in-house R&D department to ensure quality control and to assist customers with herbal product information or questions.